Salut les amis!



Je poste ici les patches sur lesquels nous avons bosses colorsound et moi durant un workshop vvvv donne pendant le Tweak festival @ Limmerick school of art and design en Irlande. Ceux-ci s'adressant aux debutants et aux autres...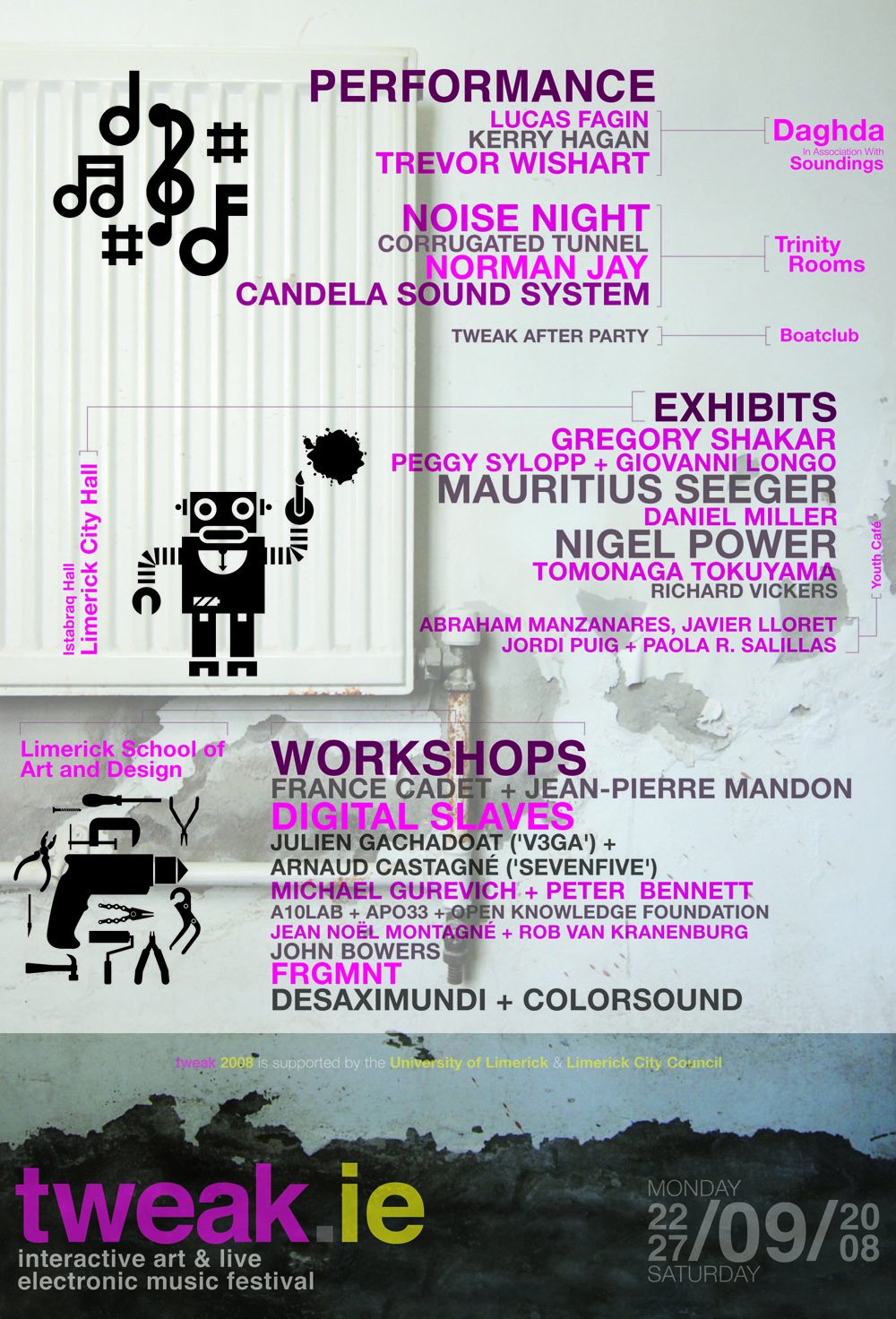 Themes abordes :
-L'interface
-Les bases pour bien demarrer
-Les spreads
-L'AV ( J'ai supprime les videos et mp3 d'exemples pour pouvoir uploader le tout. A vous de loader les votres!)
-La 3D

Extraire le dossier sur le bureau puis lancer le fichier _STARTME de la partie concernee.
Utiliser de preference la beta_18.

Attention! c'est en anglais mais ca servira surement a certains.

Les Digital Slaves ont ensuite enchaine sur un workshop relatif aux techniques de mapping et de multi-projection. Les patches suivront certainement s'il y a des interesses.

voila.